Inflatable Furniture
Branded Inflatable Furniture
Made from highly resistant plastic (TPU) that can handle any type of climate (warm or cold), you get a durable, trendy, and comfortable piece of furniture without all the heavy lifting. Most important of all, each piece of inflatable furniture has endless printing possibilities to give your brand peak visibility.
AIRFRAME Chair
Celebrated for its resilience, fast-set-up and easy cleaning, the AIRFRAME Chair brings event patrons comfort and your brand style.
Inflated Dimensions – 31"(h) x 41"(w) x 30"(d)
Weight – 10lbs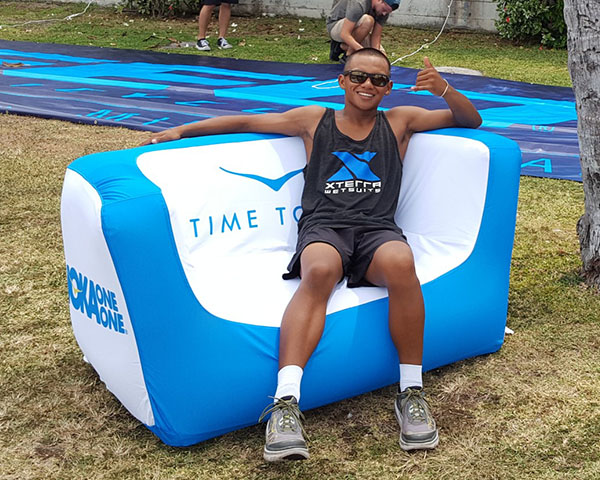 AIRFRAME Sofa
Simple to carry, quick to inflate and memorable for your brand.
Inflated Dimensions – 31"(h) x 74"(w) x 30"(d)
Weight – 18lbs
AIRFRAME Table
Complete your lounge and experience set-up with the modern AIRFRAME Table. Ease of transportation, reduced storage and polished design make this a breeze for branded real estate. Comes with Plexiglas top-sheet.
Inflated Dimensions – 17"(h) x 27"(w)
Weight – 14lbs
Stool
Kick your feet up or create a convenient futuristic beverage table.
Inflated Dimensions – 20"(h) x 15"(w) x 15"(d)
Weight – 3.5lbs
Pop-Up Counter
This versatile event pop-up counter delivers strong visual aesthetics, extreme portability and sets up in one minute—and like everything else in our pop-up event arsenal, it can be custom printed.
Inflated Dimensions – 3.5'x4'
Weight – 26lbs
Here's How to Get Pricing on Your Project